LONE, ISC Bern, 2.12.2011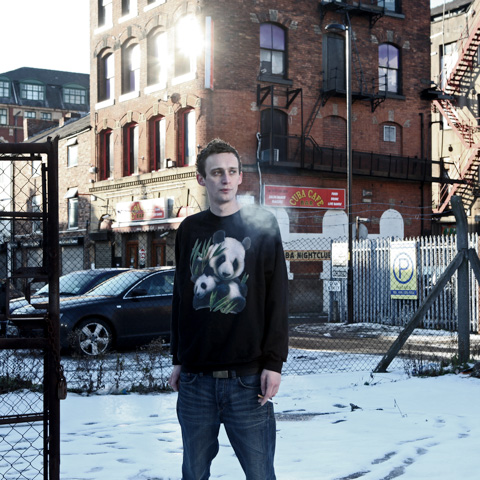 Photo: Copyright Shaun Bloodworth 2011.
Over the past year, Nottingham-based producer Lone (a.k.a. Matt Cutler) has undertaken quite the reinvention, leaving behind the hip-hop flavored abstraction and hazy beatscapes of his notable Ecstasy & Friends and Lemurian albums for a quicker-paced sound that's much better suited for the dance floor.
Last summer's "Pineapple Crush" single was the first demonstration of Cutler's new-found love affair with Detroit techno and classic rave, but with his new mini-album, Emerald Fantasy Tracks, the transformation just might be complete as he showcases upbeat vibes, warm synths, hands-in-the-air moments, unbridled energy and glowing enthusiasm that is simultaneously naive and self-aware in its 'I'm just dancing with my eyes closed, but isn't it so much fun?' motif. We sincerely hope Lone's dance party never stops!! (text via elasticartists.net)
Friday, December 2nd 2011, Fr. 10.- between 22h and 23h
ISC Bern
Neubrückstrasse 10
3012 Bern
Switzerland
www.isc-club.ch