Kowton, Reitschule Bern, 21.2.2013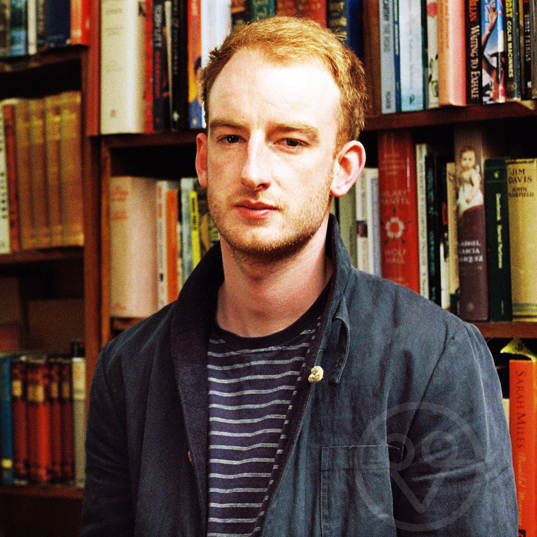 "From his earliest work as Narcossist back in 07/08 to the off kilter House music interpretations for Keysound and Idle Hands under the Kowton alias, his music never sat comfortably in any genre." Alex Digard in The Tape-Echo
"Off kilter House music" is a wonderful way to describe Kowton's sound. Together with Peverelist (Punch Drunk Music / Livity Sound), Asusu and Kahn, Kowton has in recent years defined a new UK sound, – a reduced House and Techno sound that incorporates Dubstep and Grime elements. This blurring of genres, probably based on the Soundsystem / Dub Reggae culture is typical to the UK and if it weren't for Basic Channel/Rhythm & Sound (Berlin) you could say this actually defines the UK sound. Like Kowton, Peverelist and Kahn both come from Bristol – as does Pinch – making or rather keeping (re: the Bristol Sound of Massive Attack, Roni Size, Portishead) this a remarkable musical Hotspot. The music of Pinch is rooted more in Dubstep, but his love for the dark & minimal and his work with Shackleton kind of close the circle if you like. Speaking of Shackleton one might even draw this circle bigger as Shackleton lives in Berlin, the home of Hard Wax and Basic Channel (again) with the shared respect for Reggae. Berlin is also the home of Pete Ford (of Baby Ford and Trelik/PAL/Perlon label fame) with his outstanding minimal House and Techno production – but linking this back to Kowton and Bristol might be pushing it a bit far. We'd need to mention Mala, Loefah, DMZ too for the Dubstep relevance and linking UK Techno from Pete Ford to Mark Broom would lead us straight to Sheffield, the Black Dog and Rob Gordon, – linking all this may be somewhat random. But this is the beauty of the UK underground, of the UK dance music as such isn't it?! It is relatively easy to link almost everything, yet it rarely becomes random as the connections, the quality and relevance for the bigger picture remain high.
Besides collaborating with Pev and Asusu on the outstanding Livity Sound Label, Kowton started his own label Pale Fire (named after the Nabokov book) to release his landmark "Des Bisous/Dub Bisous" record (on vinyl only).
To push things further into the greater "UK scene" Kowton's upcoming release will be on Hessle Audio, the label of Pangaea, Ben UFO and Pearson Sound. The Hessle Audio crew have always pushed the likes of Kowton and Peverelist on the RinseFM radio show and elsewhere. Mentioning Ben UFO the Hard Wax link pops up again, as this record store holds significant relevance to record collectors like him. RinseFM has brought together a lot of the electronic UK underground sound in recent years. Kowton had some early and very important releases on Martin Clark and Dan Frampton's Keysound label, they too have a show on Rinse as the magnificent Dusk & Blackdown.
idlehandsbristol.com | soundcloud.com/kowton | keysoundrecordings.co.uk | hessleaudio.com | rinse.fm | hardwax.com | punchdrunkmusic.com | tape-echo.com
Special thanks to Alex Digard for the photo and his work on the magnificent Tape-Echo paper & website.
Gig Info: Thursday February 21st, 22h: Stride Night with Kowton (Bristol UK, Idle Hands/Keysound/Livity Sound/Pale Fire), DJ's Sassy J (Patchwork/Stride, Bern CH) & Kev the Head (Stride, Bern CH) at Rössli Reitschule Bern