Alexander Nut 26/3/2011
For our 2nd Stride Night our friend ALEXANDER NUT is paying us a visit! Prolific Rinse.fm DJ and the man behind Eglo Records this should be a big night!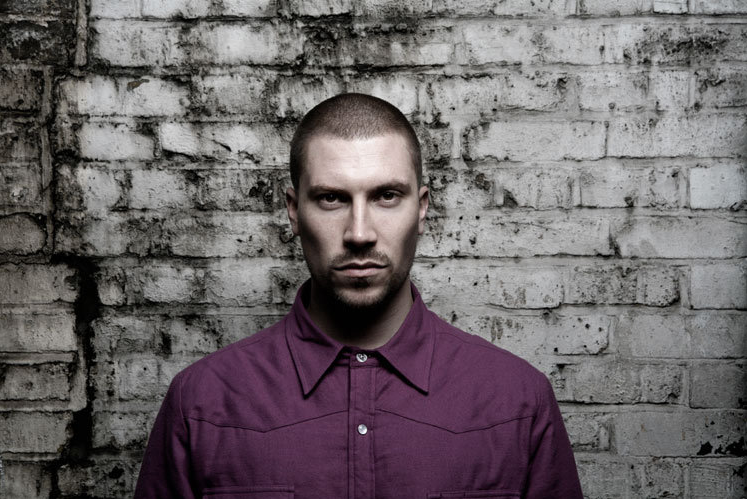 Photo by Shaun Bloodworth
The following text by Martin Clark is taken from the rinse.fm website
"There have been times when I play with all the lights off and take a little lamp… we pretend that we're in Plastic People. Haha, that's true!"
Alexander Nut is one of a kind: the only experimental hip hop DJ on London's urban radio, Rinse. He plays a global art form on a station devoted to unique local sounds. Yet Alexander and the rest of Rinse are not so different.
If there's one thing that ties his Rinse shows together, it's hip hop. But that's where simple definitions end. Drawing sounds from New York to Glasgow, Detroit to London, his Mixed Nuts show cuts through geographies, sounds and scenes to find common cause.
"Technology, globalization: I'm part of a worldwide community," he explains. "We're all human beings with similar emotions and purpose. I've never belonged to one particular group. I'm a child of the universe. And this is how we communicate with everything in it."
Through his weekly Saturday morning show, Alexander goes about the business of communicating with everything in the universe, using the medium of, in the very broadest sense, hip hop. "I need to stay free but remain rooted in hip hop, the culture is really important to me, from its origin to its future. But no way am I playing all that bogus shit they claim is hip hop these days. This music is me, it's personal. It's inner and outer."
Alex's CD for Rinse imagines every conceivable possibility for hip hop, a remarkable and state-of-the-art collection of places and spaces. In the last year several commentators, including myself, have tried to point out the exciting sonic parallels between, on one hand, the new school hip hop experimentation of Flying Lotus and on the other the post-crunk sound of Rustie and the meta-grime sound of Joker. And while some of such efforts have been greeted with resistance, it's apparent here that there's an exciting, creative and gloriously ill-defined dialogue going on.
The coverage highlighted a shared love of "unstable midrange synths" regardless of tempo, and in that respect this mix excels. Bullion's "Get Familiar" is grime on LSD. Rustie's epic 8bit remix of Zomby needs little introduction. And Pinch's "Motion Sickness" had a working title of "Wonky Bleepy."
Yet if that weren't enough Nut's mix pushes beyond just gloriously free synths. Simbad's "Soul Fever," starts out in a squelchy, 8bit vein but quickly breaks out into a soul sweat. And therein lies the glory of any connections between someone like Flylo and, say, Joker: the door opens to entirely new rooms of possibilities, one where through dialogue both sides gain.
Once in this world we find Morgan "Spacek" Zarate, Marco Polo's feminine ATCQ cover or even dubstepper 2562's Pattie Blingh remix – soul in the most, blessed out, narcotic sense. Even Joker's "Digidesign," a stripped-back grime gem, shows echoes of Miss Elliot and Timbalands pioneering '90s R&B canon.
When you consider how much both Timbaland is considered to owe to UK jungle, in a rhythmic sense alone, and how much grime, the primary foundation for Joker's sound, does too, you hear Nut's comment that he's "part of a worldwide community" ring true. Even Jamaica gets heard, in the dancehall flavours of Digital Soundboy and Roots Manuva.
And so it is that once a week, a planet, or a decent chunk of it, comes together to check Nut on Rinse. "I really appreciate everyone who gets in contact, we have regulars in Sweden, Brooklyn, Japan, NZ, Amsterdam, Russia. … they're my peoples. I just want them all to zone out with me and go mind travelling to the music. Rinse… it's the real deal, you don't get a more genuine connection to the underground. It's 100% undiluted."
Martin Clark aka Blackdown
LDN Spring 2009