Untold 22/1/2011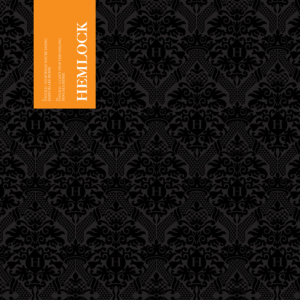 To start off our bimonthly Stride series at Formbar Bern, we're happy to have
Untold (Hemlock / Hessle Audio / Hotflush UK)
down for a DJ set!
There are few producers who have an indelible audio stamp. Jack Dunning aka Untold is one of the lucky few. His sound is more than a trademark snare or a catchy vocal snippet, it's a sonic DNA that mutates beyond genre, transcends time barriers and will continue to defy categorization in perpetuity. He is a unique talent.
Having produced music in a bedroom set up for years as a young teenager, a draining stint of higher education forced him to down tools "an Electronic Music degree ruined my enjoyment of writing for ages", Jack remembers. But these were just years of hibernation and the time to develop a career in graphic design that put food on the table. The catalyst for a musical renaissance came in 2005 after a lesson in sub bass at the then fledgling DMZ, the world's most important dubstep night.
"It was the purity of the atmosphere and the sub bass that got me. Everyone in the room seemed totally locked on to each tune, there was a crazy energy in the place. After going to my first dance at Third Base I knew I had to start writing music again."
Picked up in early 2008 by Hessle Audio, Jack's Kingdom EP was the third release on the then fledgling imprint, introduced a musical palate that was both nuanced and understated but with bags of bass weight. Here were the early indicators of what was to become a fierce sonic arsenal – the mutant, blunt edges of his synth play, an intricate tapestry of detail which added depth and colour barely audible to even to the geekiest of listeners.
By early 2009, Jack had been hammering a selection of awesomely anachronistic but idiosyncratic music on CDR; fuel for an ever-growing DJ schedule. For those that were lucky enough to be caught in a rave when the awkward, staccato bleeps of Anaconda assaulted the eardrums, you knew this was an artist to take 100% seriously. Played by DJ's spanning genres, countries and vast age groups, this 12" release on the Hessle Audio label showed the electronic world they had a new artist with a highly distinctive sound to get their teeth into.
2009 continued to unfold with a slew of essential remixes for 2nd Drop and Planet Mu, alongside original material on Hotflush and Brainmath. Jack's largest body of work to date has been the six track EP on his own Hemlock label, which he runs with his mate Andy. The Gonna Work Out Fine Ep was a collection of tracks that fearlessly pushed the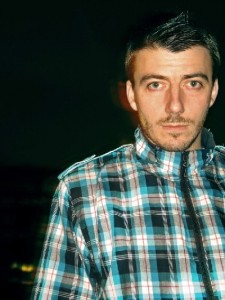 genre boundaries and could be seen gazing off into the near future of progressive dancefloors and vinyl connoisseurs collections everywhere. Stilted rhythms met jilted synths and squashed drums with the ever-present specter of grime lurking on the peripheries: unarguable forward thinking music. But this EP also provided an insight into Jack's wider music palate. You can hear classic house in the keys of Don't Know Don't Care and Never Went Away, the ravey synths of later day hardcore and jungle on Palamino. But it's not always about looking back. Exploration of various bpms frequently creates new hybrids, and the low-fi swing of No One Likes A Smart Arse demonstrates his twisted take on dark garage and the funky skeleton of Palamino offsets the aforementioned nostalgic melodies.
2010 holds further promise. More releases on Hemlock of his own material is a given, whilst he continues to show his A&R spurs with the likes of Mount Kimbe, James Blake, Fantastic Mr Fox and Ramadanman gracing the label.  And watch out for a forthcoming remix of DJ Eastwood's U Aint Ready on No Hats No Hoods, a classic example of why Untold is set to bamboozle and delight dancefloors in equal measure from 2010 onwards.
The Lineup on this night is Sassy J, Kev the Head, Untold